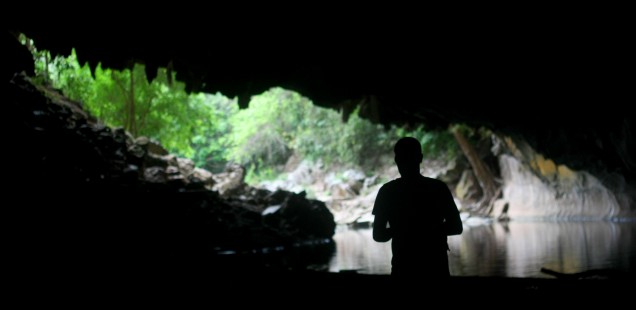 Must-try adventure sports in Laos
A list not to miss from our latest guest blogger, Steve, from California:
Most people when they think of Laos think of relaxing eco getaways. When I think of Laos I think of trekking through pristine jungles, exploring barely-touched caves, mountain biking through rice terraces and all the other good stuff that gets my adrenaline pumping. Yes, Laos is one of my favorite places for adventure sports. The country only recently opened up to tourism, meaning the landscape here remain relatively untouched and unspoiled, making it ideal to try a thrilling activity in an exotic locale. Below is a list of my all-time favorite adventure activities in Laos:
Tubing down the Nam Song

Tubing, that is, getting on a big, rubber tire and floating down the lovely Nam Song, used to be so popular it put Laos on the radar of many tourists for all the wrong reasons. You may have read about the disastrous drug-and-alcohol fueled tubing party scene in Van Vieng in international media reports. Not to worry, the hell-raising partying is gone now.  Tubing, fortunately, is still possible for those genuinely interested in the activity. When I was Laos last June, the tubing scene has long changed. Bars still line the Nam Song but are much less packed. Vang Vieng was relatively empty compared to before, and the tourists I met came there for the right reasons—to enjoy the scenery. Many of the bars were removed during the government crackdown in 2011 so now the wonderful limestone peaks in the distance were visible while I tubed. Tubing should only be tried during the wet season from May to October. During the dry season the water level is too low therefore accident prone.

Rock Climbing in Thakhek

Who would have thought that I would find climbing paradise in a hidden valley in south-central Laos? Thakhek is about 6 hours from the capital Vientiane. About 15km from the town center is this amazing climbing area called "Pha Tam Kam." It's a little-known area being discovered only now. Pha Tam Kam's limestone crags offer rock face climbing for both beginners and experts. There are several simply wonderful routes here with tufas that left me breathless. I was told that there are over 150 paths to try! Thin face climbing was fine but it was the   stalactite scaling that got me. The area is opening up to tourism so when I went there recently a number of cozy guesthouses catering to climbers had popped up conveniently about 10 minutes from Pha Tam Kam.

Spelunking in Tham Phu Kham

That's just a fancy name for caving. Laos offers several opportunities to go caving, but none compares to the splendid Tham Phu Kham caves and the Blue Lagoon. Located a short drive northwest from Vang Vieng, Tham Phu Kham is considered sacred by the locals. So there's an unexpected bronze Buddha statue in the central chamber of the cave.  I had to climb some steep rocks to reach the entrance and once there I was surprised by the vastness of the cave system. It gets pitch black deeper into the cave so carry a flashlight (or rent one from a vendor at the entrance). There were many mysterious rocky passages winding into the mountain that I couldn't possibly explore in a day. After much walking and marveling at stalagmites as tall as me, I ended up at the famous Blue Lagoon with invitingly aquamarine water and spent the rest of the day there.

Mountain Biking in Luang Prabang

UNESCO-designated Luang Prabang is famous for its temples and the "Old World" charm of French colonial quarters. Venture out of the town to discover the breathtaking beauty of natural Laos. Trekking tours out of the town are popular, but I chose to explore the hilly countryside on a mountain bike. I was offered a range of trails with varying degrees of difficulty. I started off light, cycling through remote villages navigating my way through cattle traffic. I pedaled alongside the scenic banks of the Mekong and then covered difficult paths pushing up hard against the verdant Laotian hills. It was exhausting physically and very uplifting mentally. This way, I got to experience the real Laos. I highly recommend a mountain biking detour to compliment your cultural trips to Luang Prabang.